Bespoke Quotation as agreed with Stephen Brady £1,560.60

3 Spitalfields Rooms to be packed and then delivery to 2x addresses.
2x Rooms to be delivered to the same new address in London (Room 1a and 1b) and Room 2 to be delivered to another address in London.


Total price for the 3 requests: £1,560.60
VIP Account Manager Stephen Brady has agreed with a set 10% exclusive discount off the total amount due.
£1,734 - 10% ( £173.40) = £1,560.60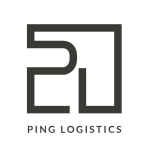 Ping-Logistics
★
★
★
★
★
☆
☆
☆
☆
☆
4.32 / 554 ratings