Book your items with our Storage partners to be delivered ready for your arrival.

Our team will meet you/your building to collect all items that need to be stored prior to your arrival.  All items will be stored safely in out high security storage unit, ready for delivery once your move in date has been set.

Please complete the order in as much detail as possible to help our team carry out the job.

Delivery date can be amended at any time.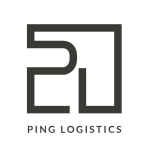 Ping-Logistics
★
★
★
★
★
☆
☆
☆
☆
☆
4.34 / 565 评级
Removal & Storage Services