Our most popular package (no hidden charges).
We pack your belongings and store your items for a minimum of three months.  Following you departure we perform a deep clean your room, ensuring that its is ready for the check out inspection by the property management team.

Within our all-inclusive package we will pack the entire contents of your room (throwing away any contents in the fridge, unless you have a shared fridge/kitchen space). All items will be packed into respective boxes and labelled in the following way: Bathroom Box, Kitchen Box, Bedroom Box, Wardrobe Box, Desk Box, Other Items Box. We will use bubble wrap for items we deem to be delicate, usually plates, glasses, cups etc. Any loose items will also be labelled with your name on and packed. We will confirm when your room is packed and how many boxes/items we have once we have completed the packing.
On completion of the storage service we will arrange for our cleaning team to deep clean your Room to ensure that it is at the required standard for inspection by the property management team.

You can store your items for a minimum period of 3 months (with the opportunity to extend your storage, if required), and when you want your items delivered back to you simply place a new order for redelivery of your items in storage, and we will confirm redelivery costs based on your requirements. Please allow at least 7 days notice for redelivery requests.

What's included as standard:
Inclusive Packaging Materials - 6 Boxes (457x457x508), 1 Roll of Tape, 1 bubble wrap, 1 pen
Room Packing Service - We will pack your items and deliver them to our storage hub
Up to 3 Months Storage (additional months can be added)
Deep Cleaning of your room (ready for check-out inspection)
Dedicated storage personal assistant to help with any questions

Additional options and charges:
Additional months storage charged at £4 per box, per week or £104 per month for 6 boxes 
Each additional box is charged at £4 per week
Storage redelivery charges from £69, dependant upon location
Relocation of your items to another address in the UK - By Quotation as this will be based on the location of the new address
Shipping of your items to any address worldwide - By Quotation as this will depend on the number of items and the delivery destination
Large household items / 2 person items charged an additional - Price by request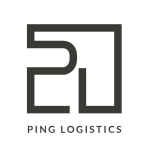 Ping-Logistics
★
★
★
★
★
☆
☆
☆
☆
☆
4.29 / 499 ratings
Early Bird All-Inclusive Student Storage Package