We pack all your belongings in your room for you and then can store your items or ship your items anywhere.

If you are not present at the property our team can organise a video conference when we arrive in your room to agree the contents for packing and any for disposal. Our standard service is to pack and inventory all items into boxes and inventory the contents in each box which is then provided to you once all your items have been packed and removed from your room.

You can store for as short or long as you want, or we can package your items to ship anywhere worldwide.

What's included as standard:
Personal packing of all your belongings
Inclusive boxes, bubble wrap and packing materials
Inventory and photographs of your items which is then sent to you
Dedicated storage personal assistant to help with any questions

Additional options and charges:
Storage of your items until you need them redelivered from £100/month
Temporary holding of your items for 7 days at our storage facility - for you to arrange for collection yourself from £50
Storage redelivery to a different address (Ground Floor) £75
Storage redelivery to a different address (Room/Apartment) £100
Relocation of your items to another address in the UK - By Quotation as this will be based on the location of the new address
Shipping of your items to any address worldwide - By Quotation as this will depend on the number of items and the delivery destination
Large household items / 2 person items charged an additional - Price by request

Please note there is a minimum order value of £100 for personal packing.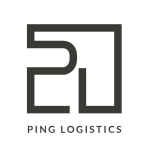 Ping-Logistics
★
★
★
★
★
☆
☆
☆
☆
☆
4.32 / 554 ratings