Bespoke Quotation as agreed with Stephen Brady £1.584

4 en-suite bedrooms need to be packed from the IQ Fenton House (51 Wellington Street, Sheffield) and relocated to the Big Yellow Self Storage Sheffield Bramall Lane in Sheffield.

Packing and collection the same time, all 4 rooms to be taken to storage.
Standard total price for the 4 requests: £2,112
VIP Account Manager Stephen Brady has agreed with a set 25% exclusive discount off the total amount due.
£2,112 - 25% ( £528.00) = £1,584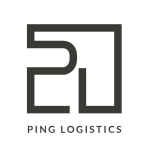 Ping-Logistics
★
★
★
★
★
☆
☆
☆
☆
☆
4.32 / 554 ratings