Valet laundry service drop off and collect from our laundry desk in your building. Next day service as standard.

Simply drop off your bag of laundry and then collect your clean clothes from our dedicated laundry desk, we will wash, dry and fold your laundry to your personal preference.

Laundry Desk Opening Hours:

Please note: All items should be machine washable and can be tumbled dried. Your laundry is washed at a 30 degree cycle and tumble dried at a medium heat.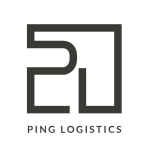 Ping-Logistics
★
★
★
★
★
☆
☆
☆
☆
☆
4.34 / 565 valutazione
Laundry Service
★
★
★
★
★
☆
☆
☆
☆
☆
5 / 1 valutazione