Book the redelivery of items you have stored with us back to your new residential property. 


The express delivery fee of £250 is added to your order automatically. Should we not be able to deliver your items on your chosen date, we will refund your express fee and deliver your items within 7 days as per our standard delivery guidelines. 

You have 2 options when selecting your redelivery:

1. DELIVERY TO YOUR DOOR
You need to be present and we will deliver your items to the door of your new apartment. Delivery will take place between 7am-6pm. Delivery failures will result in the need for you to rebook and pay for a new delivery.

2. DELIVERY TO THE GROUND FLOOR
It is your responsibility to check that your property/building will accept your delivery to the ground floor. You need to be present to accept delivery. We will deliver between 7am-6pm. Please check with your property they accept delivery to reception/ground floor during the current situation as delivery failures will result in the need for you to rebook and pay for a new delivery.

Currently, due to high demand, we request 7 days advance notice for your redelivery request. By choosing the Express redelivery option, your delivery will be prioritised and you can have your items with 48 hours. This is not guaranteed due to the current situation, and if we cannot deliver your items with 48 hours, we will refund you your express delivery fee (up to the value of £250). 

If the new delivery address is located in a different city to the original collection address we will provide a quotation for your approval based on the additional distance.

* Please note that we can not re-deliver your order unless all payments have been made for your order.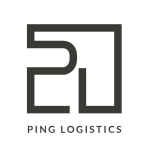 Ping-Logistics
★
★
★
★
★
☆
☆
☆
☆
☆
4.32 / 554 ratings
Express Redelivery - Deliver to my Residential Address