Private 1-2-1 dance lessons or group dance classes from £35. 


Methodology


My aim is to give every person I teach the opportunity for growth strength and self confidence. I am very passionate about sharing and exchanging the knowledge and skills I have gathered through all my experiences, with others who have an interest and are keen to learn. When teaching I like to address the human being first and foremost, then the dancer, and then the career/industry. I create a fun, enjoyable but disciplined space for my students to train, create, and play within, and I will always keep a good energy and vibe throughout.

DANCE LESSON

Before your first lesson we will discuss your dance experience up to date, create a structure for your lessons tailored to you based on your ability, aims/goals.

Dance lesson plan:
Dance style knowledge, foundations/grooves and technique
Breaking down moves/steps with isolations/rhythms
Creating combinations of moves/steps
Learning choreographed routines based on the style of dance/dance level
Freestyle, improvisation inc movement, grooves and vibes
End of session reflection/evaluation

Price Details


Prices for 1-2-1 dance lessons 
£35p/h Lesson from my location (N7)
£50p/h client's location

Group sessions will be by quote based on further discussion.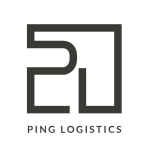 Ping-Logistics
★
★
★
★
★
☆
☆
☆
☆
☆
4.34 / 565 ratings